Customer Care・カスタマーサポート
Phone Box
掲載日: 2021/11/16
掲載期限: 2021/12/16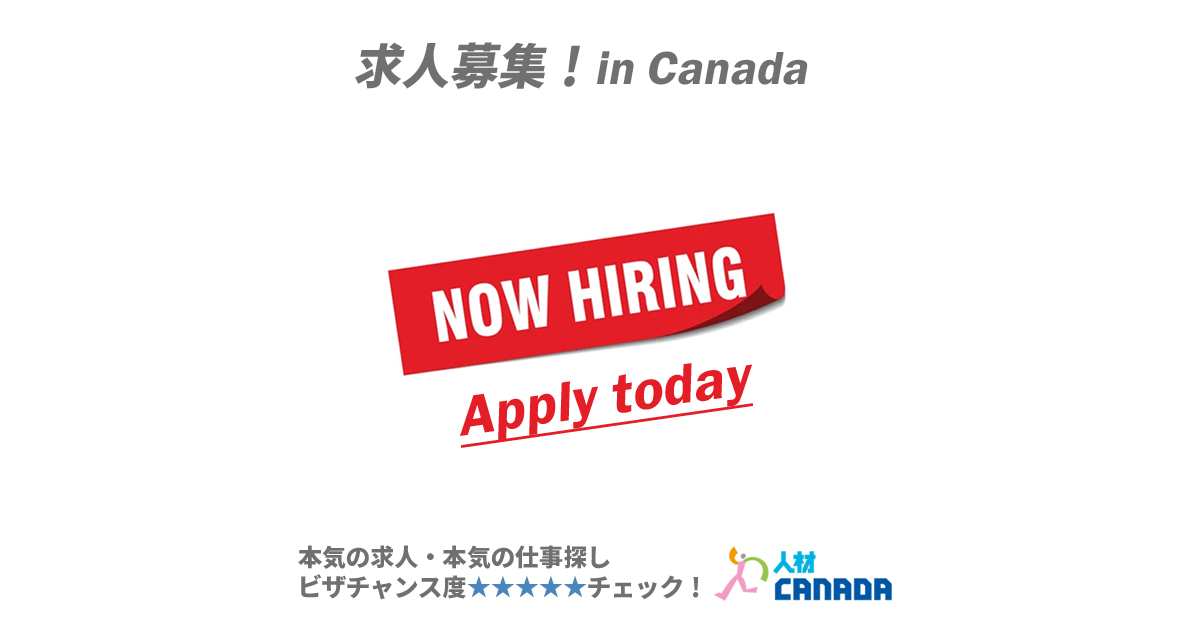 エリア

Vancouver Area, BC

ポジション

Office Administration (オフィス業務)
Other(その他)

時給

$16.00 〜 $19
仕事内容
Job Description
- Job Title: Customer Care / Sales Representative
- Employer: Connex Global Communications Inc. dba PhoneBox
- Work Location: 658 Seymour St. Vancouver, BC, Canada.
- Business Address: Same as above
- Terms of employment: Permanent, Full-time
- Start Date: As soon as possible
- Number of Opening: 3
- Working hours: 40 hrs/week for Full Time.

Job Duties:
- Receiving and processing inquiries for account changes and customer care topics over phone, livechat, email, and SMS texts
- Follow and respond to inquiries based on guidelines provided by customer care manager
- Respond to inquiries in a timely and professional manner
- Assist management with administrative duties
- Process payment related duties and assist in managing inventory of devices and SIM cards
- Ensure that all communications are returned/responded to within 24 hours or by the next business day to maintain efficient information flow
- Process online activations, suspensions, restoration, and other account changes following guidelines in timely manner
- Reporting concerned items daily to the manager and write the weekly report on tasks performed and expectations for next week.
- Maintaining information on clients' account on BoxOne
- Contacting clients on Home internet related issue
- Process sales call to existing / potential clients related to Home internet product
応募資格
Job Requirements:
- Minimum education requirement is a secondary school
- Have a minimum experiences in Home Internet field or used to work at a Home internet company in Canada is a MUST.
- General office/administrative skills, with above-average writing skills
- Fluent in English proficiency, written and verbal
- Good communication and relationship-building skills in multicultural workplace
- Handle customer inquiries, complaints, billing questions and payment issues/services
- Strategic-relationship and partnership-building skills—listen attentively, solve problems creatively and use tact and diplomacy to achieve win-win outcomes.
We thank you for your application; however, only candidates selected for an interview will be contacted.
Full-time hours: 40 per week
Expected start date: As soon as possible.
Job Types: Full-time, Permanent
Salary: $16.00-$19.00 per hour
COVID-19 considerations:
Customers are required to wear masks and use hand sanitizer before entering PhoneBox store.
勤務場所
658 Seymour St, Vancouver, BC V6B 3K4
Vancouver Area, BC
応募方法
Please send a resume to tsuyoshi.saito@gophonebox.com