Sushi Chef
JY
掲載日: 2022/06/23
掲載期限: 2022/07/23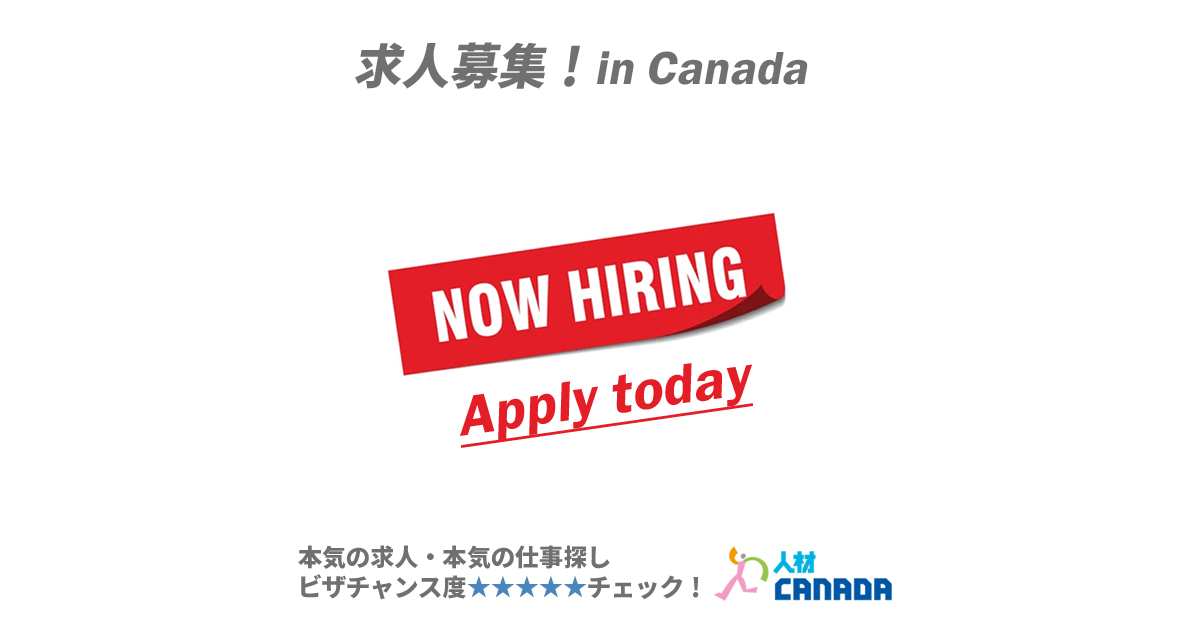 エリア

Vancouver Area, BC

ポジション

Restaurant / Food (飲食 / フード)
Sushi Chef(寿司シェフ)

時給

$22.00

※Depend on experience, wage plus tips.
仕事内容
We are hamaei Holding, Serving classic Japanese sushi with a modern twist! We are currently looking for Sushi Chef , Cook , Severs to join our team.

Hamaei Japanese is one of the most authentic Japanese Restaurant in Vancouver.


Job types:
* Full time

Benefits:
* Staff discount
* Staff meals
* Flexible shift schedules available

Experience:
* Minimum more than 3year of experience
* Food Safety certification as required

Please send a resume to hamaei2021@hotmail.com with your availability.
応募資格
* Prepare all types of sushi, including maki, nigiri and sashimi
* The ability to multi-task and work well in a high volume/fast-paced work environment.
* Manage food prep activities, preparing sauces, cutting different types of dishes
* Coordinate with servers to ensure proper cooking, considering special requests and food allergies
* Monitor food stock, as needed
* Maintain clean work environment in order to prevent food contamination
* Sterilizing all utensils and equipment used in sushi preparation before every use
* Maintain a positive and professional work environment
* Other duties may be assigned

Skills & Qualifications
* Able to communicate in English(Required), Japanese(Preferred), Korean(Preferred)
* Ability to work in a fast-paced environment
* Hard working and detail oriented
* Team player
* Good acknowledge of various sushi types and sushi-rolling techniques
勤務場所
620 2601 WESTVIEW DR, NORTH VANCOUVER
Vancouver Area, BC
応募方法
hamaei2021@hotmail.com
OR
7789292580
メールアドレス
hamaei2021@hotmail.com
その他
* North Vancouver