製造工場スタッフ
Panefri North America Enterprises Inc
掲載日: 2022/07/22
掲載期限: 2022/08/21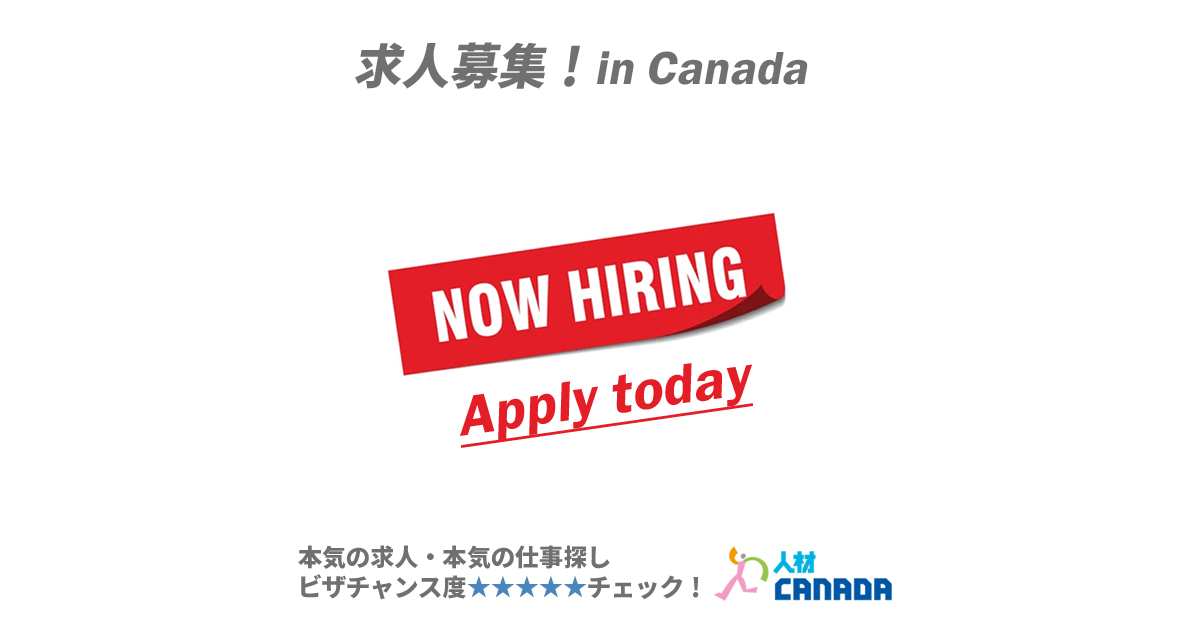 エリア

Vancouver Area, BC

ポジション

Products / Wholesaler (製造 / 物販 / 工場)
Other(その他)

その他

$40000.00

※経験により応相談
仕事内容
Job Type: Full-Time Regular, 1 year contract
Compensation: $40k (DOE) plus competitive benefit packages

Main Job Duties:
製造ラインの立ち上げ、製品検品及びトラブル対応、清掃片づけまで。
 Operate, maintain, and troubleshoot the machines.
 Prepare and setup machine systems for daily operation.
 Clean up.
 Help maintain the machines, ensuring they are always in proper
working condition and available for maximum production.
 Inspect and ensure products are in desired colors/texture and
defect-free before distributing to the customer.
応募資格
ご自分の車で通勤ができて真摯に職務につける方。

Have passion for creative design and manufacturing
 Attention to detail.
 Good communication skills in English - spoken and written
 Japanese language skills an asset
 Able to lift up to 25kg
 Physically able to reach, stretch, bend and walk during daily
routine with ability to stand for a long period of time
 Positive, friendly attitude. A team player who is always willing to
help others.
 Reliable and punctual with a dedicated professionalism to job
and duties
 Own vehicle to commute (public transportation is not available)
勤務場所
Unit 2-5563 268th Street, Langley
Vancouver Area, BC
応募方法
履歴書を送信してください。kato@panefri.com
メールアドレス
kato@panefri.com