Warehouse Specialist
Etnia Barcelona
掲載日: 2022/08/04
掲載期限: 2022/09/03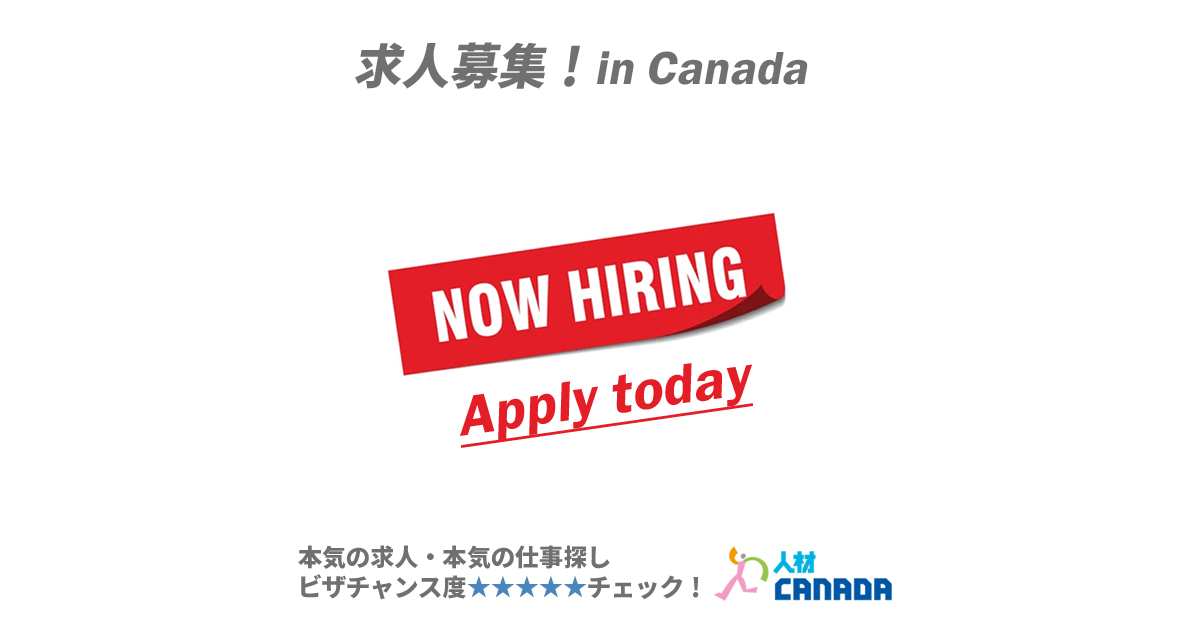 エリア

Vancouver Area, BC

ポジション

Products / Wholesaler (製造 / 物販 / 工場)
Picking / Packing(ピッキング / 梱包 / 配送)

時給

$15.65
仕事内容
This position is primarily responsible for optimizing warehouse operations. This position is also responsible for initiating and/or implementing corrective action as needed in order to ensure that an excellent standard of service and a high level of customer satisfaction are maintained by performing the following duties

Essential Duties

• Picking and packaging items for shipment in compliance with company policies/ procedures.
• Labeling all outbound shipments with the correct FedEx label.
• Restocking of shelves daily.
• Organizing packing materials daily.
• Participating with inventory count.
• Loading and unloading of shipments.
• Verifying quantities of items received from weekly Spain shipments.
• Reporting inventory discrepancies through the proper channels.
• Reporting low availability of POP and all packing materials (cases, packing boxes, FedEx labels and other packaging materials) through the proper channels.
• Keeping a clean warehouse at all times.
• Assisting in training of new employees.
• Performing other duties as assigned.

To perform this job successfully, an individual must be able to perform each essential duty satisfactorily. The requirements listed below are representative of the knowledge, skill, and/or ability required. Reasonable accommodations may be made to enable individuals with disabilities to perform the essential functions.

 1+ years of experience in warehouse or help desk capacity required.
 Highly developed sense of integrity and commitment to customer satisfaction.
 Demonstrated passion for excellence with respect to treating and caring for customers
応募資格
The physical demands described here are representative of those that must be met by an employee to successfully perform the essential functions of this job. Reasonable accommodations may be made to enable individuals with disabilities to perform the essential functions.

While performing the duties of this job, the employee is regularly required to sit; use hands to finger, handle, or feel; reach with hands and arms and talk or hear. The employee is frequently required to stand; reach with hands and arms and stoop, kneel, crouch, or crawl.

The employee must occasionally lift and/or move up to 40 pounds.

• Etnia Barcelona operates 5 days a week, 8 hrs. per day. Department schedules must accommodate
Fluctuating business demands and employees may be asked to work shifts other than those that they prefer or may normally work.
• Follow all policies and procedures as described in the Etnia Barcelona Handbook.
• Employees are expected to carry out all reasonable requests by Managers/Supervisors which the
employee is capable of performing.
• Assist team members as needed to ensure client satisfaction.
• Offer ideas, opinions and suggestions to improve client and employee satisfaction.
• Maintain an effective working relationship will all other departments and employees.
勤務場所
#136 - 5589 Byrne Rd Burnaby, BC V5J 3J1, Canada
Vancouver Area, BC
応募方法
david.rivera@etniabarcelona.com
メールアドレス
david.rivera@etniabarcelona.com
その他
#136 - 5589 Byrne Rd Burnaby, BC V5J 3J1, Canada
david.rivera@etniabarcelona.com