Japanese Sake Sales Rep
Sake
掲載日: 2023/01/18
掲載期限: 2023/02/17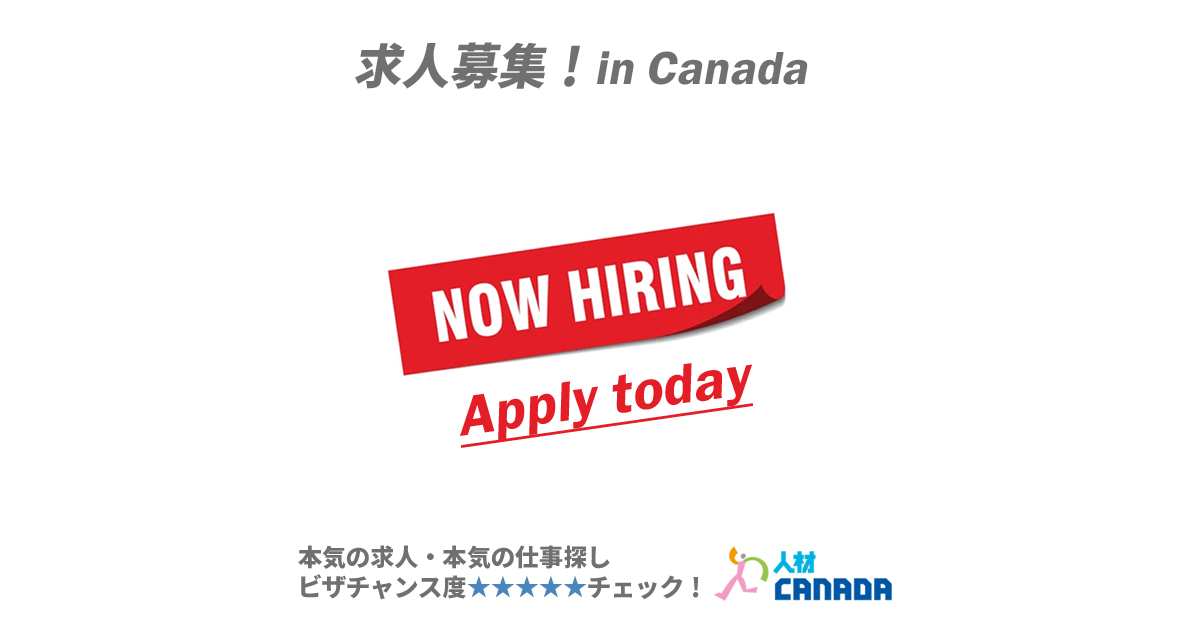 エリア

Vancouver Area, BC

ポジション

Products / Wholesaler (製造 / 物販 / 工場)
Driver / Sales Representative(セールスドライバー)

月給

$3300.00 〜 $5000

※Depends on Experience
仕事内容
We are seeking a dynamic and motivated Japanese Saké Sales Rep to join our team.
The rep will be responsible for promoting and selling our premium alcohol products to restaurants and retailers.
The ideal candidate is a bi-lingual (English and Japanese), with knowledge and demonstrated interest in Japanese saké and culture.
The key responsibilities include:
- Promote and sell our premium Japanese alcohol products to restaurants and retailers
- Developing and maintaining relationships with clients
- Identify and pursue new sales opportunities
- Attend events and shows to present and promote our products to the industry and general public
- Collaborate with the sales team to develop and implement sales strategies
- Maintain accurate records of sales activities and customer interactions
Compensation :
- Very competitive wage, commensurate with experience and skills
- Medical and Dental Insurance package
- Company shared contribution Retirement Pension Plan
- Vehicle, gas and telephone expenses
Our company is recognized as the leader in the Premium Saké category, with sales across Canada.
We are rapidly growing along with the dramatic increase in interest in premium saké as one of the fastest trending alcohol categories.
You will have the opportunity to work with a team of passionate professionals as we continue to soar.
We are an equal opportunity employer and welcome applicants from all backgrounds to apply.
Come ride this exciting wave with us!
応募資格
The ideal candidate will be/have :
• Bi-Lingual in English and Japanese (oral, written, reading)
• 3+ years experience and proven success in alcohol beverage sales
• Be bright, curious and passionate about sales and the products they represent
• Excellent communication and customer service skills
• Strong organizational and time management skills
• Ability to work independently and in a team environment
• Valid Driver's Licence and own a reliable vehicle
• Proficiency in Microsoft Office – Word, Excel, PowerPoint and Outlook
• Ability to work permanently in Canada. Please be sure to note this in your cover letter or your resume.
勤務場所
West 1st Ave
Vancouver Area, BC
応募方法
We look forward to seeing your resume, cover letter, and any additional materials submitted to sakeposition@gmail.com
メールアドレス
sakeposition@gmail.com
その他
This is a long term, permanent position, so temporary visas (Working Holiday, Coop, etc.) will not qualify.
弊社は数年以上の長期雇用が可能な方を探しております.
ワーキングホリデー、Coop等の短期ビザの方はご遠慮ください .